Polk County Missouri
Fire Recruiting
Join the time honored ranks of America's Firefighters.
It's a simple process to get started. Locate your home on the map and
determine your local department, contact them with the infomation
provided here.
Do it today, make a difference.
Locate your home on the map below to
determine your local Department
then call to set up an appointment
Pleasant Hope
417-267-2009
409 N Main, Pleasant Hope 65725
Morrisville
417-756-2029
1567 E Hwy 215, Brighton 65617
Central Polk County
417-777-3473
1039 Hwy B, Bolivar 65613
Dunnegan/Fair Play
417-912-9339
815 S 21st, Dunnegan 65640
Humansville
417-754-8110
202 W Buffalo St, Humansville 65674
Halfway
417-445-3779
2141 Hwy 32, Halfway 65663
Bolivar
417-328-5853
312 S.Springfield ave., Bolivar 65613
Need Help?
Be there for your neighbors, friends, and family when help is needed
It's not just fighting fires, it's so much more.
You don't have to do it all, but what you can do, matters the most.
Don't let your preconceptions of who a firefighter is or what they do, stop you from
finding out more from your local department. Give them a call, stop by and say hello.
You might be surprised at all the opportunities that are available.

There's a spot for everyone regardless of age, gender or physical ability.
Medical
First Responder, EMT


Not interested in fighting fire? Just want to save lives? Cool,
we can teach you that.
Learn skills that might save you or your loved ones some day. Skills that can lead to a paid career in the medical field.


Support
Traffic control, tanker driver, administrative position

Truck driver? Know what a water tender does? We can show you, we think you'll like it. Mechanic? Things break, you can fix them.
Its more then just fire & rescue, we always need people with administrative skills to keep things running.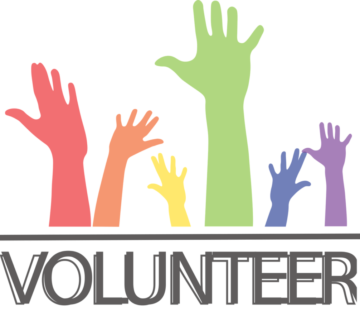 Auxiliary
Scene help, event planning & staffing
In our world, no one
does it alone.
Plenty of opportunities
to help; organizational, administrative, event planning/staffing, food/drinks at large scenes.
Just a few of the benefits
---
Training
All Training provided free
Training that can be the first step toward a rewarding paid career in the Fire or EMS service.
Basic Firefighter
Firefighter Level 1 & 2
Emergency Responder
Emergency Medical Tech
Much more…
Take that first step, today.
Camaraderie
We're waiting for you…What are you waiting for?
Be a part of the team. The folks you will be with are some of the finest you
will find. It's not just a brotherhood or a sisterhood…it's a Family.
Make lifelong friendships.
Come be part of the family, we welcome you to find out more.
Use the map above to locate your local department.
Satisfaction
The personal reward and satisfaction are beyond measure.
It can be tough, there's no doubt. You deal with situations that no one wants to imagine, much less experience. Yet, knowing you did what you could, that you made a difference. You did what needed to be done…there's no words for that feeling.
You need to feel it for yourself, we encourage you to find out, give us a call today.
Someone needs to
fill these boots.
Is it you?
Join us and make a difference today

Use the map above to find your local department to contact